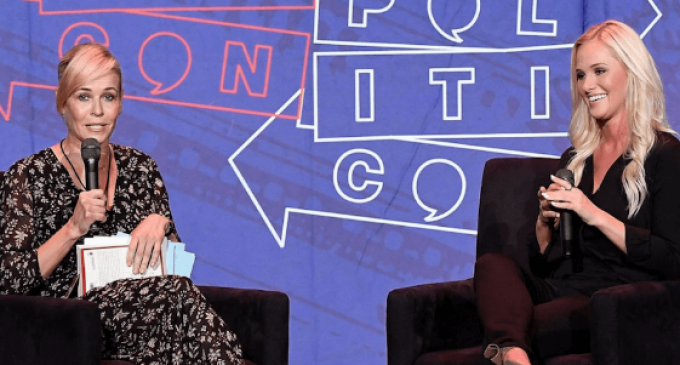 Politicon 2017 just wrapped in Pasadena, CA, and the biggest newsmaker from the politics-obsessed convention was no doubt the debate between Chelsea Handler and Tomi Larhen.
Handler, who has decades of experience on TV and as a comedian, worked the crowd with ease. Several times, she implored the audience to "shut up" when they would back her arguments with applause.
Despite the liberal California crowd, Lahren also held her own — and she did so because she brought facts.
Handler may be good at spitting an agreeable one liner, but when the topics got specific, she was often outmaneuvered by Lahren. Lahren capitalized on this opportunity by pointing out Handler's over-reliance on feelings over figures.
But the nail in Handler's coffin came after the comedian argued that Trump "lies every day." Lahren then asked Handler to name one Trump lie.
Watch Handler bungle the response on the next page: