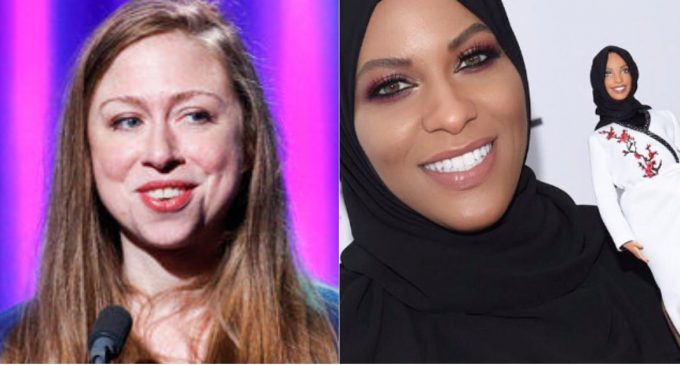 Why do white feminist keep campaigning so much for Islam? It is interesting to note that the majority of the pro-Islamic campaigns we've been seeing lately are not coming from Muslim women but from their white liberal "saviors" or champions.
Feminist have been urging the American toy maker Mattel to start creating more "diverse" Barbie dolls.
Like most modern requests to alter classic toys, these changes seek to regress our society. Gone are the days where children's toys were nothing more than little trinkets designed to easily amuse children. Today everything pertaining to children is viewed by the ruling elite as potential propaganda tools for controlling the developing masses.
Even the vapid empty-headed entitled little swampy spawn of Satan herself, Chelsea Clinton wants to help "save" Trumpian America by making children's dolls more "tolerant".
Head on over to hear how feminists are actually working to suppress women, and how Chelsea Clinton actually thinks it great!