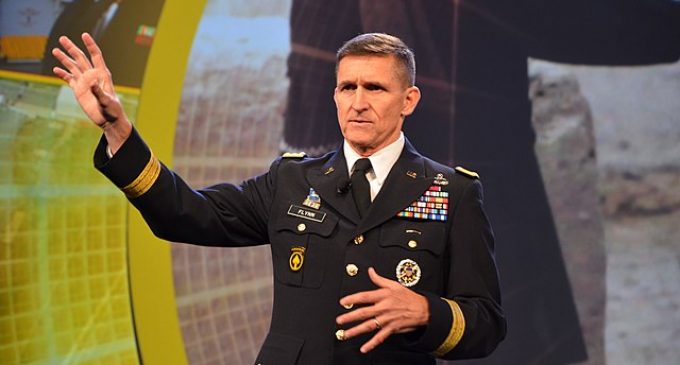 Lt. General Michael Flynn, former United States National Security Advisor to President Trump, shared a message on Telegram he received from Chase informing him that it was closing his credit card because "continuing the relationship creates possible reputational risks to our company."
Dated August 20, it was on letterhead, with the suffix of the Flynn it was addressed to blotted out, but said: 'After careful consideration, we decided to close you credit cards on September 18, 2021, because continuing the relationship creates possible reputational risk to our company.'
When Flynn posted the letter to the Telegram, the chosen app now of Conservatives, he blacked out personal information and the first name of the addressee. Some media outlets claim that the letter was actually sent to Flynn's wife, Lori.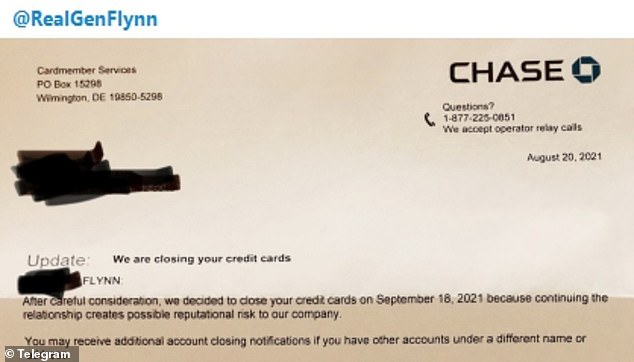 "Chase Bank has gone full blown woke!" Flynn wrote on Telegram. "They need to deal with their own reputation instead of persecuting my family and I. DOJ dropped my case for their own egregious government misconduct, appears you weren't that lucky with the DOJ. I guess my America First political views don't align with yours. Your loss."

Move to the next page.