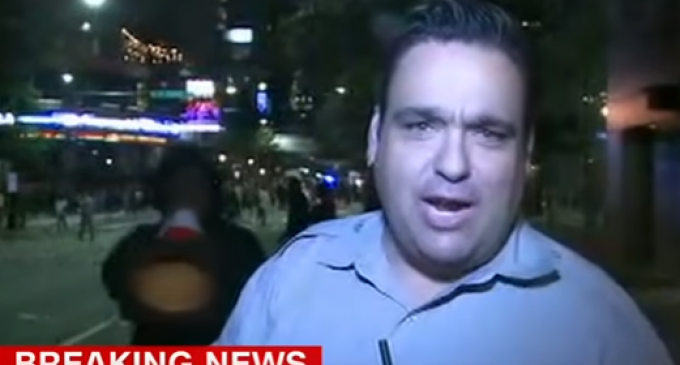 When it comes to the liberal media, it's difficult to show them any sympathy when they realize that the people they believe themselves to be in agreement with don't exactly like the idea of their support. Like Fox News has become a staple of Conservative media, CNN has become a staple of Liberal media. So, naturally, when the riots broke out in Charlotte, NC, this week, following the police shooting of Keith Lamont Scott, CNN felt it imperative to be on the scene, closer than was deemed safe by many of the other media outlets in the area, which proved to not be such a great idea.
In a video you can watch on the next page, a CNN reporter is on the scene and standing right in the midst of the riots, and judging by the comments and expressions of the people surrounding him, they're not exactly glad he's there. A white guy in the middle of a riot headed by black people, raging against white people, yeah, what could possibly go wrong?
Find out what happens to this reporter on the next page.