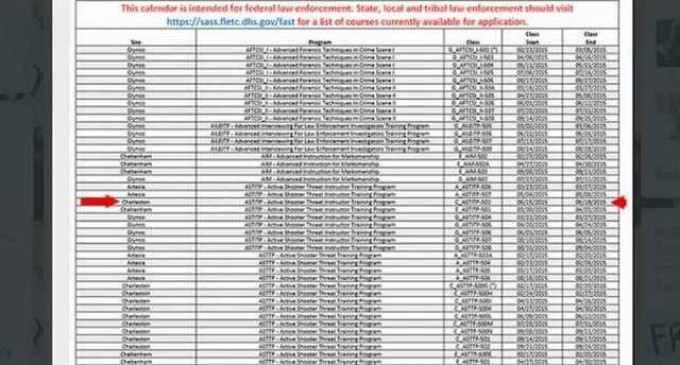 When the Charleston shooting happened, how was it that the FBI was so incredibly fast to arrive on the scene? One would think they had a station next to the church.
As it just so happens, the feds were conducting an 'active shooter drill' at the same exact time of the shooting.
The video and document on the next page provides absolute proof that federal agents were conducting this drill from June 15-19th – the shooting occurred on the 17th.
What a coincidence right? Well, maybe it was no coincidence at all…
SEE PROOF NEXT PAGE: