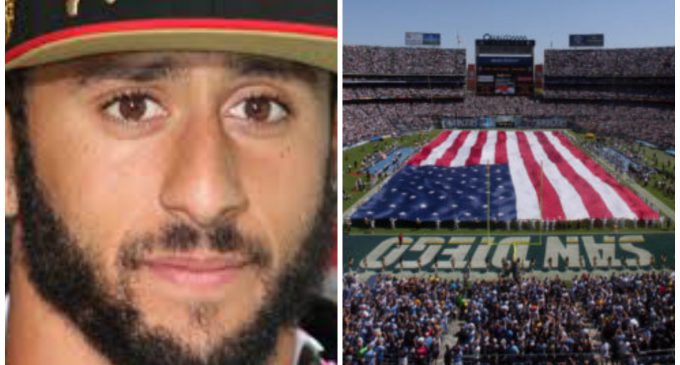 San Francisco 49er backup quarterback Colin Kaepernick became a household name last week, but not because of his game. Kaepernick is far from the best QB in the NFL — he's not even the best on his team — so he made headlines the only way he could, by refusing to stand for the national anthem. That, and caving to the demand of his commie Muslim girlfriend.
It didn't go over well. Players in the NFL have committed actual crimes and have received less public backlash. Above all else, viewers thought that Kaepernick's boycott was an affront to veterans and active military personnel.
He's standing behind his decision, but his next audience may be even less kind than his first. That's because the San Diego Chargers are planning more than just a national anthem before their game.
See the extravagant celebration of America Kaepernick is going to be faced with on the next page: