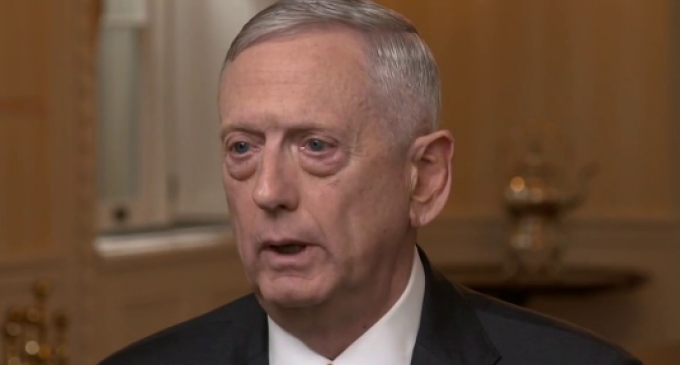 Secretary of Defense Gen. James "Mad Dog" Mattis is as deft with a punchline as he is on the attack. When a journalist tried to question the consequences of his bold reputation, Matthis shot him right back down.
In an extended interview with CBS, John Dickerson, host of "Deface the Nation" tried to recover from his humiliating interview with Trump, by interviewing "Mad Dog" himself.
Most wouldn't choose a man the Marine Corps Honors as "the most revered Marine." But, then again CBS isn't known for much besides helping pioneer creative journalism.
Dickerson brought emotional to the table and "Mad Dog" his trademark brutal honesty and bravado.
Continue to the next page to watch this must-see clip of the Mad Dog