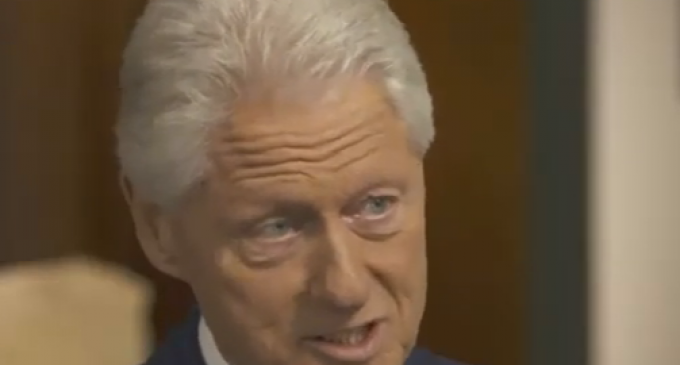 The media is in full cover-up mode after Hillary Clinton's shocking collapse on Sunday reignited discussion about the Democratic candidate's health, but it looks like not even they're up to this dubious task.
Of course, the Clintons have always had a friendly relationship with journalists and reporters, meaning that the people who are supposed to have been scrutinizing their shady dealings and unconscionable acts have instead been gushing over their every move. This was true during Bill Clinton's presidency and it's true today, as was seen on CBS News on Monday.
Speaking with Charlie Rose on the network, Bill was asked to comment on the possibility that Hillary's fainting spell was due to some undisclosed illness. Intending to cast doubt on the very idea, Bill inadvertently did the opposite when he appeared ready to say that Sunday wasn't the first day Hillary underwent such an experience before catching himself and saying the opposite. Fortunately for the former president, CBS decided to go the extra mile and cut that portion of the interview from the video they aired.
Read more on the next page: