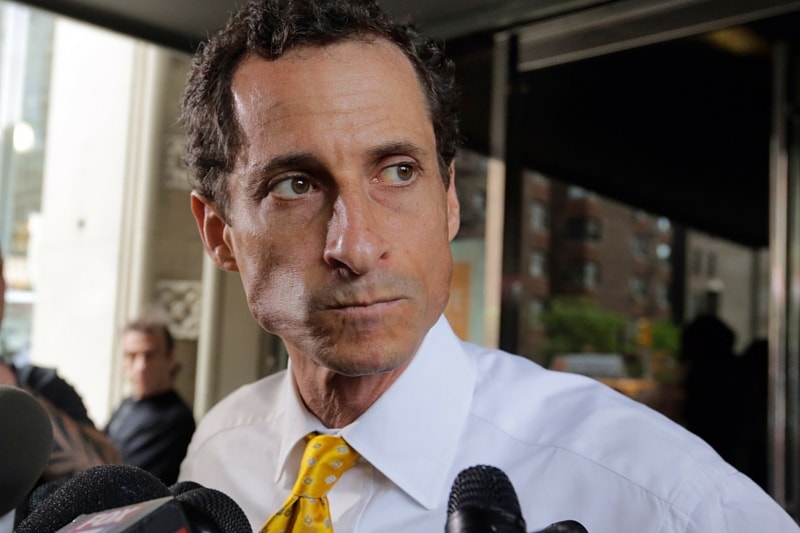 Source: Business Insider
1. Anthony Weiner
Former U.S. Representative Anthony Weiner was sending explicit messages via Twitter to female followers back in 2011. It's beyond belief that Weiner thought this was a good idea!
When Weiner was exposed, he initially denied accusations. Maybe he thought the problem would just go away. Eventually he admitted sending the images and resigned from Congress.
This kind of public embarrassment would be enough to teach any normal person a lesson, but Weiner instead went through therapy, managed to rescue his marriage and made a bid in a mayoral election, only to lose in disgrace after again sharing explicit images under the 'clever' code name, "Carlos Danger".
But maybe it's not surprising. The guy on the next page had far more to lose than Weiner!