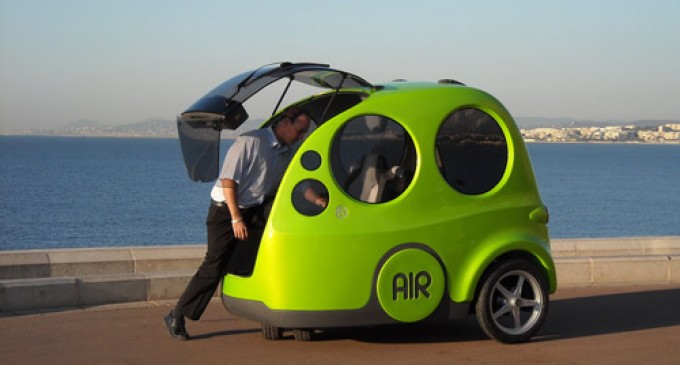 Not only will technology like this save the world from life-shortening pollution, it will dethrone corporate power that has a stranglehold on our government and our society.
The MDI AIRpod is a concept vehicle designed to run solely on compressed air as means of transportation, though no working models had been released to the press. Using hydrogen compression technology, this one could be a game changer..

MDI estimates that the AIRpod would cost around just a penny-per-mile to operate, and it has already begun leasing them for trial to Air France and KLM airlines as people and cargo movers. Further, the $8,340 starting price could be halved by the time tax and green-car incentives are taken into account, making it quite cost effective. There are plans for the AIRpod to begin testing over here in the U.S. as well, though when and where, I don't know.

Cool stuff, and I certainly hope to hear more about it in the coming months.