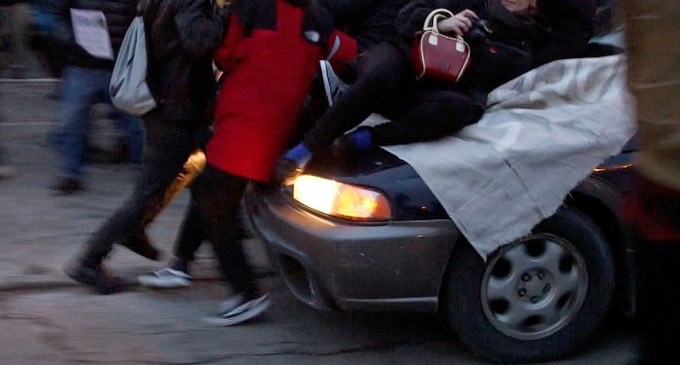 Jeffrey Patrick Rice, 40, stated he was "attempting to flee from the mob" when he plowed through a crowd protesting the Ferguson decision in Minneapolis, MN this week.
One 16-year-old girl was taken to the hospital with minor injuries.
Rice has had 3 drunk driving convictions with the last being in 2003.