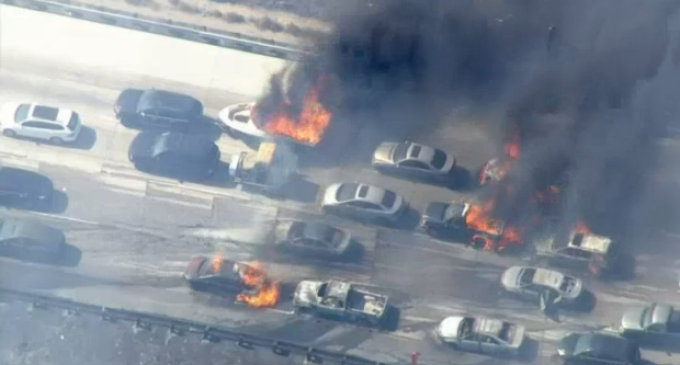 A wildfire sweeping Southern California has scorched about 3,500 acres in just a few hours – and so far the fire has only been 5 percent contained.
"We had some highway patrolmen who said they had never seen fire travel that fast," says Greg Kieran, a San Bernardino County Fire Hazmat specialist. "It just overran these people before they even knew what hit them."
The fire jumped Interstate 15 in San Bernardino County near Cajon Pass, setting trapped cars on fire and leaving motorists running, crying an even vomiting.
NEXT PAGE FOR MORE: