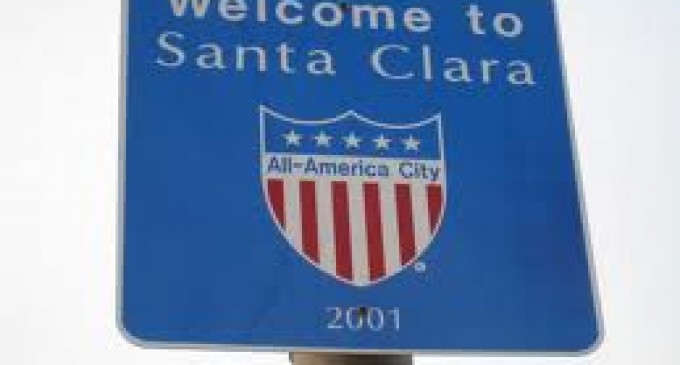 Norina Mooney has worked for Santa Clarita county in California for 20 years.
After mentioning to a fellow employee how many people have lost their insurance due to Obamacare, she was promptly dressed down and told that if she wanted to criticize Obamacare or had anything political to say she must leave government grounds.
Now Obama isn't the only one banning the Constitution, we have others following his lead.
A California county has banned a veteran employee from criticizing the Patient Protection and Affordable Care Act because a coworker who overheard the criticism was offended.

The employee is Norina Mooney, who has logged some 20 years of work experience with Santa Clara County, the epicenter of Silicon Valley.

According to Mooney's attorneys with the Pacific Justice Institute, she made some water-cooler talk with a fellow employee about the high number people who have had their insurance policies canceled under Obamacare.

Later, a supervisor called Mooney into a private meeting and allegedly dressed her down for the attempt at chitchat because an unidentified person had overheard the small talk and been offended.

In the future, the supervisor said, Mooney must exit the government building should she have anything adverse about Obamacare or otherwise political to say.

Mooney's attorneys noted that this edict is an odd one considering Mooney's claim that the office environment is replete with pro-Obama paraphernalia. She noted that her coworkers openly wore Obama campaign attire to work at election time as well.

The longtime employee currently works for the child support enforcement division, which doesn't involve the promotion or implementation of the controversial heath insurance legislation.

Pacific Justice Institute president Brad Dacus noted the obvious, numerous concerns with the way Mooney was treated.