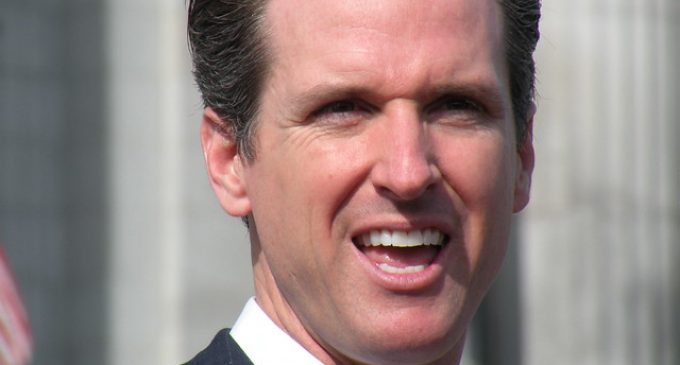 California is poised to become the first state to provide health care coverage to illegal immigrants.
The news comes on the heels of breaking video filmed by "We Build the Wall" – an organization that has raised over $20 million in private donations from over 260,000 individuals to build a wall on the US southern border. Armed Mexican cartel members and many illegals were caught on video flooding across the border in broad daylight in New Mexico.
BREAKING: we caught video of armed cartel member walking illegals into the USA. He's packing a gun in waist, then walks back into Mexico captured in Sunland Park NM! It's out of control! What is the city doing? NOTHING! @PeteHegseth @RyanAFournier @Rambobiggs @LouDobbs @DRUDGE pic.twitter.com/jbMxKZy7J2

— Brian Kolfage (@BrianKolfage) June 9, 2019
Now California is providing even more incentive for immigrants to come to the U.S. Move to the second page for details.