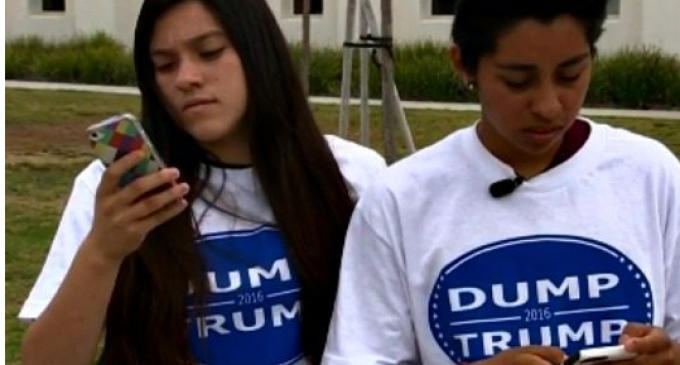 American Flag shirts are inappropriate, but "Dump Trump" apparel is perfectly fine. That seems to be the message coming from California's public school system.
In 2010, five students were kicked out of their Bay Area school because they wore shirts with he Star Spangled Banner on Cinco de Mayo. Four years later the 9th Circuit Court of Appeals upheld their decision, claiming that the decision didn't violate the student's right to free speech.
This decision made clear that California's public schools had the authority to limit clothing related speech it deems offensive. Thus, the American flag was out, apparently because it demeaned students of foreign heritage.
One would think this decision would extend to offensive things said about political candidates and their supporters, as well. Evidently, this isn't so. The American Flag remain on the outs, but "Dump Trump" shirts are in the clear.
See the school's reasoning on the next page: