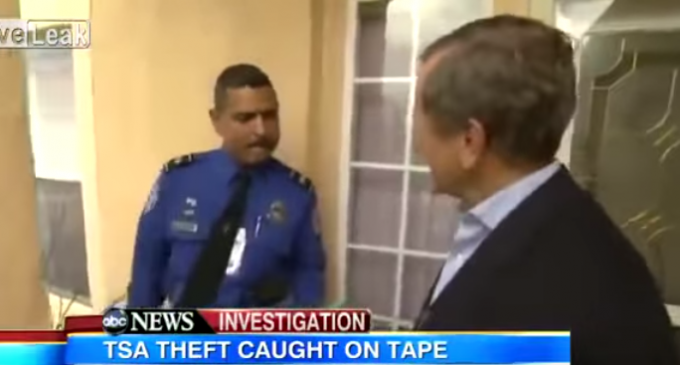 Ever wonder what the TSA is doing when they are not busy NOT catching terrorists, harassing or molesting our grandmothers?
Here is one clue. As this ABC investigative report shows, hundreds of TSA agents have been fired for theft.
Yes, you read that right: FIRED, not arrested.
It seems these days that if you carry a badge you are exempt you from criminal charges.