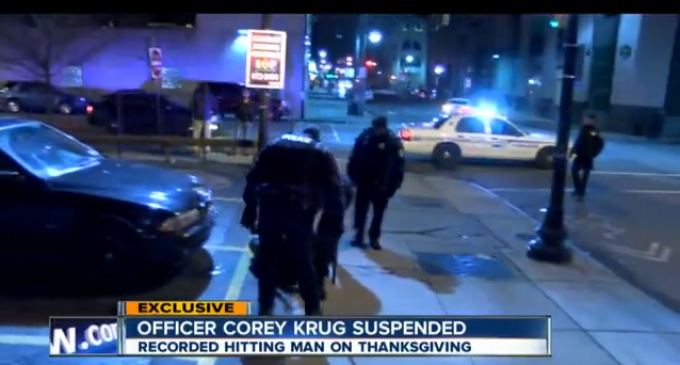 Buffalo Police Officer Corey Krug is now suspended after he was caught on video beating a man with his nightstick over Thanksgiving. He would order the man to stand up, then repeatedly beat him as he tried.
Other cops stopped Krug from continuing to beat the man after realizing he was being filmed.
Krug has been sued before for civil rights violations.
15 Buffalo police officers have been busted committing police brutality since 2012.