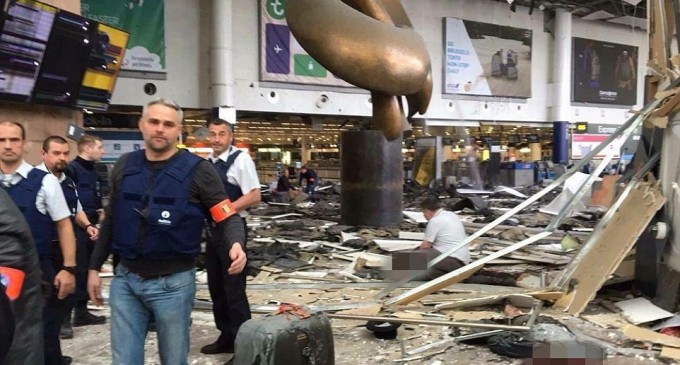 A series of blasts have killed at least 34 people and injured 170 across Brussels on Tuesday.
A suicide bomber accounted for one of two blasts that occurred at the airport while another bomb explosed on a rush-hour subway train close to the European Union headquarters.
Reports revealed a firefight between police and the attackers, who were shouting in Arabic moments before detonating their bombs, which contained nails.
One unexploded suicide vest was found discovered in the rubble.
"What we feared has happened," Belgian Prime Minister Charles Michel told reporters. "In this time of tragedy, this black moment for our country, I appeal to everyone to remain calm but also to show solidarity."
https://www.youtube.com/watch?v=bGqU_Zne6Pc
Source: Breitbart
Trump responds to the attack: