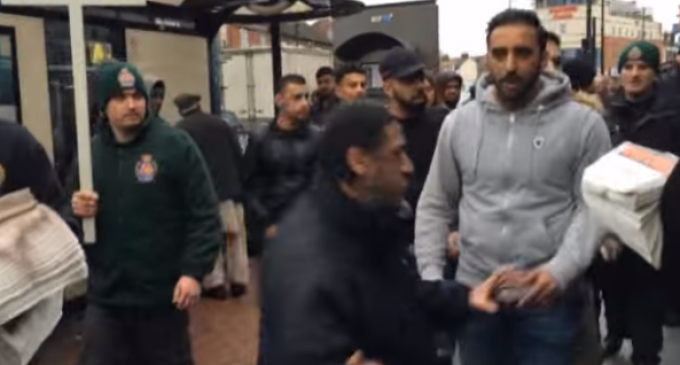 The First Amendment rights granted to us by the Constitution are the most valuable, and by far most under-appreciated rights we have as American citizens. We've been born with, and our entire lives have been lucky to live in a society in which free thought, no matter of content, is constitutionally protected, and because of this many are unaware of how necessary it is.
Because of this, it may come as no surprise that many are actively trying to stifle free speech here in the United States. PC culture, mixed with increasingly dangerous racial tensions, have created a society more comfortable with silencing speech than a free flowing marketplace of ideas.
One only has to look at nations across the Atlantic to see what a country stripped of their rights to speech may begin to look like.
Britain got a look at this this past week, as Britain First protestors were threatened and barred from a local community.
See what happened on the next page: