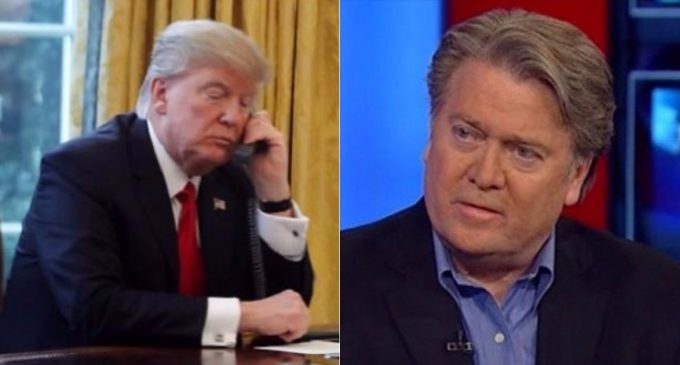 The departure of White House chief strategist Steve Bannon last week has Washington insiders buzzing about what it might mean in the short term and long term.
Upon his triumphant return to Breitbart News as its leader, Bannon vowed to "go to war" to fight on behalf of President Donald Trump and the agenda that got him elected.
Among the targets in Bannon's sights are the mainstream media, Congress and globalists on the White House staff. In particular, Bannon had his differences with Ivanka Trump, her husband Jared Kushner and economic adviser Gary Cohn, as well as national security adviser H.R. McMaster and his deputy, Dina Powell.
According to Breitbart News Editor-in-Chief Alex Marlow, "He wants to beat their ideas into submission. Steve has a lot of things up his sleeve."
Find out about the difficulties Bannon had with other White House staff, and learn how dedicated his troops are to him on the next page. The next few months could be very telling for the future of the Trump administration.