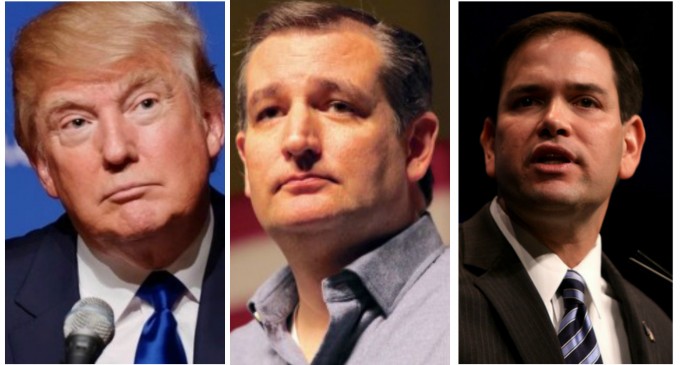 Breitbart recently published a new article citing a poll that shows the GOP primary is now a dead heat between Marco Rubio, Ted Cruz, and Donald Trump, but the company that published the poll has some questioning the validity of the results.
The company, Public Policy Polling, has well known ties to the Democrat Party. You may remember a recent GOP-smearing poll that cited that a high percentage of registered Republicans supported bombing the fictional city of Agrabah from Aladdin. That loaded question — in which the answer "That's not a real place" wasn't an option– came from Public Policy Polling.
So the source is highly partisan, but the question they asked this time seems a lot more straightforward, and therefore harder to dispute. Assuming they skew their words, but not their numbers, the GOP no longer has a far-and-away frontrunner in Donald Trump.
The numbers at least seem to back up the oft-cited idea that once voting begins, people won't be able to actually pull the level for the billionaire businessman.
To see how far Donald Trump has fallen in the new poll, and some more background on PPP, continue readin gon the next page: