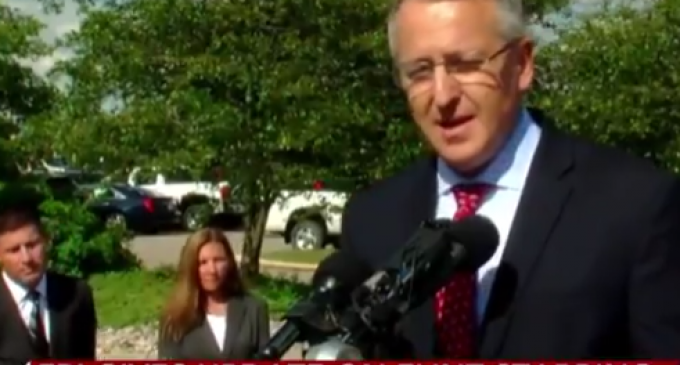 In Bishop International Airport in Flint, Michigan, some of the flyers were witness to a horrific scene as one of the police officers, Jack Neville, was injured by a lone attacker.
According to Michigan State Police, Officer Jack Neville previously worked with the County Sheriff's Office in Genesee County. County Commissioner Mark Young is a friend of the injured officer and refers to Neville as "an honorable man."
The Mayor of Flint, also spoke to Fox News:
Mayor Karen Weaver said in a release Wednesday "the situation is under control" but officials sought to take "extra precautions" in light of the Wednesday morning incident at Bishop International Airport. The municipal building remains open.
As well, Michigan Governor Rick Snyder posted a couple of tweets to update everyone on the situation.
As we wait to learn more about the incident at Bishop Airport, please keep the attacked officer in your thoughts & prayers.

— Governor Rick Snyder (@onetoughnerd) June 21, 2017
Thank you to our local, state & federal law enforcement officials and first responders who are working hard at Bishop Airport.

— Governor Rick Snyder (@onetoughnerd) June 21, 2017
Law enforcement agents in Canada have been in constant communications with the U.S. investigation team, led by the FBI. It's unclear whether or not the attacker is from Canada or the U.S. or abroad, but early indications are that he is somehow involved with Canada, since the two countries are in such close talks with one another.
So far, no name has been released on the suspect, but he is in custody at this time. Officer Neville in the meantime is currently in the hospital in stable condition after having been set upon by the perpetrator. What is known at this time is that the attacker was apparently alone and the only person injured was Officer Neville.
The story becomes more interesting when viewing it through the eyes of someone who has seen these types of attacks before. When the person's identity is purposefully being withheld early on, it is nearly a 100% certainty that the attacker is of Middle Eastern background. While no indication of the man's origins is in the report, the pattern of this type of behavior by the press and law enforcement in the past has confirmed that terrorists of Middle Eastern heritage tend to be anonymous until later in the investigation. Read more on the following page…