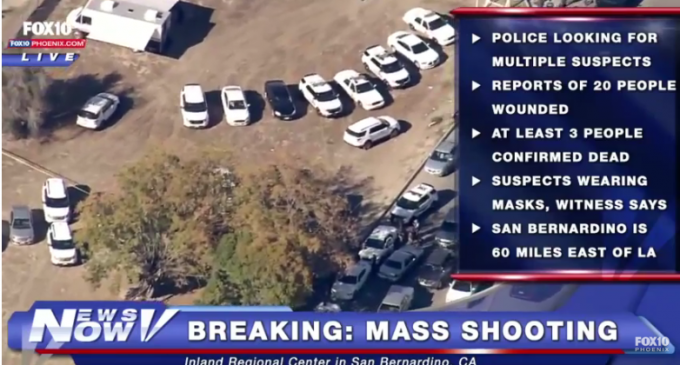 At least 12 people have been killed and eight injured in mass shooting inside a learning disability center in California.
Police are still on the hunt for three 'white men dressed in ski masks and military gear'. The suspects are reported to have fled the scene in a black SUV.
The exact location in the building where the shooting took place was rented to an 'outside group'.
There is still an active search for shooters on site and the bomb squad is utilizing robots in search for possible explosives.