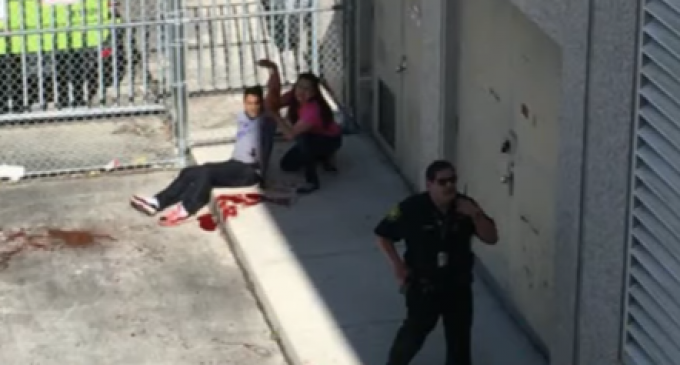 A gunman is in custody after going on a shooting spree at the Ft. Lauderdale-Hollywood Airport. One airport spokeman has claimed that 5 five people have been killed and six more have been injured.
The shooter reportedly did not breech TSA security as the incident occured at Terminal 2 baggage claim area in the lower level of the airport.
The motive for the shooting is unknown at this time. One witness states that the gunman was wearing some sort of uniform and was shouting "I'm not Jewish. I'm not Jewish".
Hundreds of passengers and airport workers could be seen gathering and evacuating via the tarmac.

The airport has four terminals and serves more than 73,000 travelers every day. It ranks 21st in the U.S. in total passenger traffic, with more than 650 commercial flights a day.

Florida Governor Rick Scott's office said the governor was en route to Fort Lauderdale to be briefed by law enforcement, but could not confirm information on fatalities, injuries or motive.

Former White House Press Secretary Ari Fleischer — who was at the airport at the time — tweeted about the shooting.

The FBI told CNBC it is aware of the situation and is in contact with local authorities, but no further information was available at the time.

The Broward County Sheriff confirmed the shooting at the airport, saying multiple people are dead and one subject is in custody.
Source: cnbc