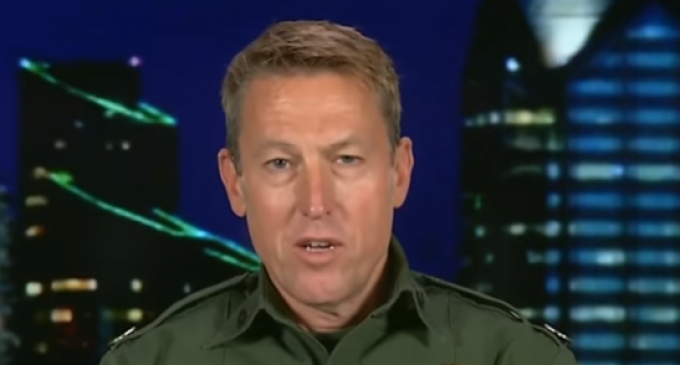 Over the weekend migrants stormed the U.S.-Mexico border, pushing women and children to the front of the assault as they threw bottles and rocks at border agents, according to San Diego Chief Border Patrol Agent Rodney Scott.
After being struck with projectiles, Border Patrol agents began using pepper balls and tear gas in order to disperse the horde of migrants attempting to illegally cross the border at Tijuana, Mexico.
"We ended up making about 42 arrests, only 8 of those were female and there were only a few children involved. The vast majority of the people we were dealing with were adult males," said Scott. "Similar to the first wave of the caravan we saw come up about a week or so ago, the group immediately began throwing rocks," Scott continued.
"Several agents were actually struck by rocks," Scott said. "What we saw over and over yesterday was that the group — the caravan, as we call them — would push women and children to the front and then begin, basically, rocking our agents," Scott asserted.
Move to the next page: