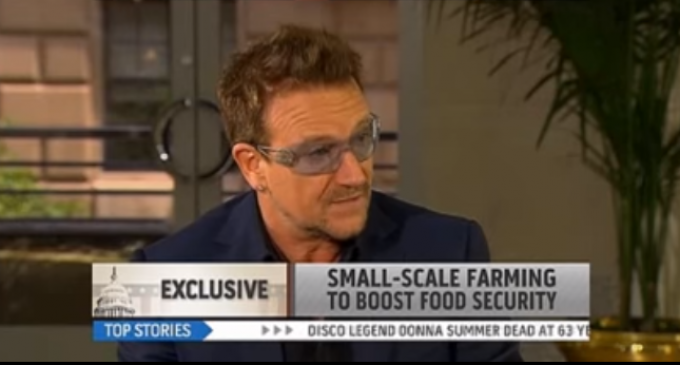 As American celebrities continue to think that they know what's best for the rest of the world, the latest victims of endorsement have decided they're not interested in being exploited.
Rockstar Bono, of the band U2, continues to fight for relevance in his announced support for a United States backed plan to steal land and agricultural systems from Africa and replacing them with corporate owned GMOs (genetically-modified organisms) and chemicals.
While the United States thinks it's a great plan and continue to mask self-interest in humanitarianism, nobody ever bothered to ask Africa, who have made their opposition to American exploitation known.
Read more about this plan on the next page.