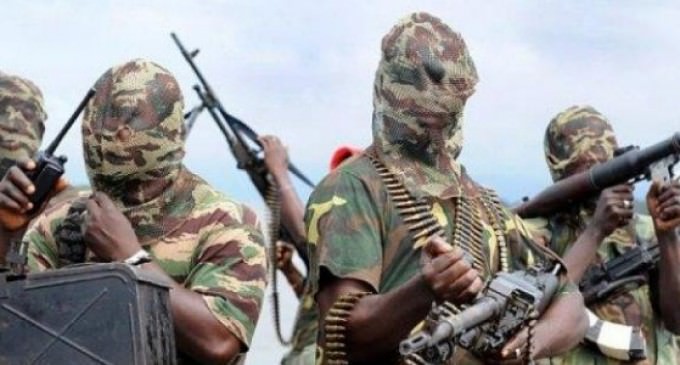 In the second worst terror attack in modern history, Boko Haram killed 2,000 people after setting much of the town of Baga, Nigeria on fire.
Most of the casualties were women, children and the elderly – basically those who couldn't run fast enough.
These Muslims are completely indiscriminate in their atrocies, of course killing Christians, but also Muslims they label as "infidels" if they fail to live up to Boko Haram's bar for following Islam.
Survivors reported seeing "bodies in the street" and said "the whole town was on fire."

The majority of casualties were "children, women and elderly people who could not run fast enough," local officials told The Associated Press. Another official told the BBC the city is now "virtually non-existent."

Amnesty International has corroborated the 2,000-person death toll estimate, and many thousands have been driven into adjacent areas, fleeing for their lives.

The group raided a military base in the area less than a week ago, with Nigerian, Cameroonian and Chadian soldiers running away rather than standing their ground. (RELATED: Boko Haram Storms International Base)

Unlike many terrorist groups, Boko Haram is completely indiscriminate in its destruction, killing Muslims, Christians and anyone else that stands in its path. It justifies attacks against Muslims by calling them "infidels" who fail to meet its own standards for Islamic behavior.

Baga lies in a region near Lake Chad, where some drowned as they tried to escape. Boko Haram has controlled swathes of Nigeria's north for years, most famously kidnapping a group of over 200 schoolgirls in April of 2014.

The Nigerian government, whose power is concentrated in the country's south, has been largely unable to deter the organization's advances, distracted by a declining economy and an upcoming election.