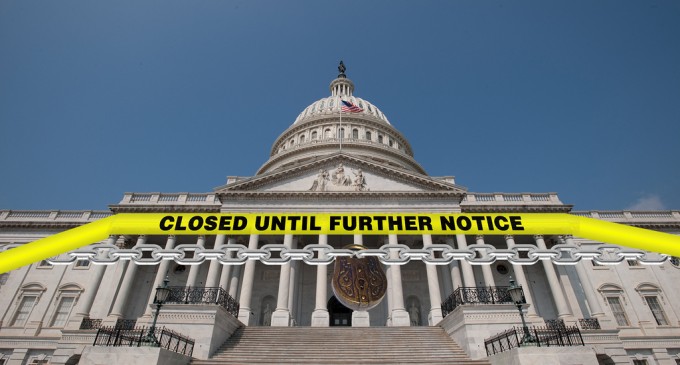 Obama has said sternly that he will not negotiate. Now, Boehner digs in and states that if he doesn't no bill will pass the House to reopen the government.
If the debt ceiling isn't raised by Oct. 17th the U.S. could default for the first time in history.
Who will blink?
Speaker John Boehner said Sunday that the House of Representatives will not pass bills to re-open the federal government or raise the debt limit unless President Barack Obama comes to the negotiating table.

"He knows what my phone number is, all he has to do is call," Boehner, R-Ohio said on ABC's This Week with George Stephanopoulos.

In his first extended TV interview since the government shut down closed Tuesday, a defiant Boehner placed the blame for the fiscal impasse firmly on Obama, who has refused to sit down with House Republicans until they re-open the government. "The president just can't sit there and say, 'I'm not going to negotiate,' " Boehner said.