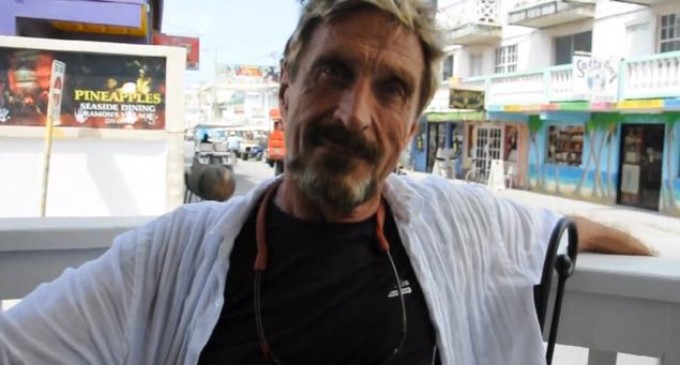 This weekend, John McAffe, eccentric antivirus developer, announced plans for a product to allow citizens to thwart (NSA) Internet surveillance.
Dubbed "Decentral," the as-yet-unbuilt device will cost less than $100, McAfee promised the enthusiastic crowd of about 300 engineers, musicians and artists at the San Jose McEnery Convention Center."

There will be no way (for the government) to tell who you are or where you are," he said in an onstage interview with moderator Dan Holden at the inaugural C2SV Technology Conference + Music Festival.

And if the U.S. government bans its sale, "I'll sell it in England, Japan, the Third World. This is coming and cannot be stopped."
Will you buy such a device when it becomes available?
Source: San Jose Mercury News
Photo: New York Daily News