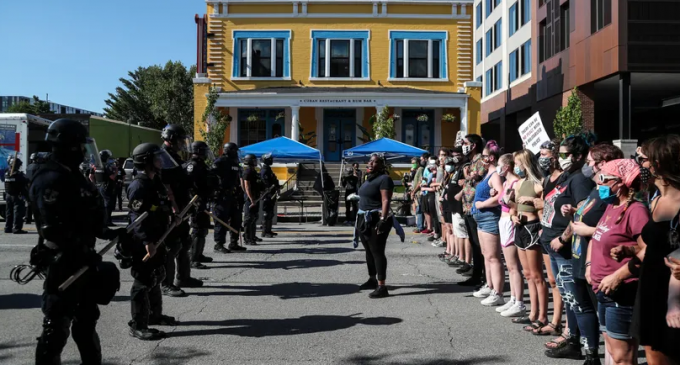 It appears that BLM protesters in Louisville, KY didn't get the memo that said defunding the police is to come before shaking down local businesses.
The Cuban community rallied in the East Market District of downtown Louisville, also referred to as NuLu (New Louisville), Sunday in support of the restaurant owner, Fernando Martinez, who has been subjected "vandalism and extortion" after he refused to sign a list of demands by BLM members that includes monthly payments and that a high percentage of blacks be hired at his establishment.
"There comes a time in life that you have to make a stand and you have to really prove your convictions and what you believe in," Martinez wrote in his Facebook post. "… All good people need to denounce this. How can you justified (sic) injustice with more injustice?"
Turn the page for the list of demands by BLM and video.