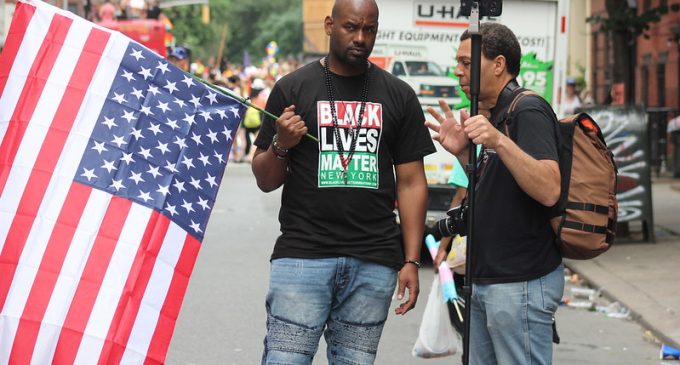 In an exclusive interview with the Daily Mail, Black Lives Matter New York chapter Chairman Hawk Newsome said the organization is preparing "to stop these government-sanctioned murders by any means necessary."
Leader Hawk Newsome has openly declared war on the police and plans to release a blueprint for change that involves Black Panther style armed 'patrols' that would monitor the behavior of police officers on the street.
Newsome says the BLM movement, which began in 2013 with the hashtag #BlackLivesMatter after the acquittal of George Zimmerman in the shooting death of African-American teen Trayvon Martin in February 2012, has marched for years to wake people up to the realities of police brutality and oppression. He believes that people have finally awoken after the death of George Floyd at the hands of white police officer Derek Chauvin during an arrest on Memorial Day in Minneapolis.
Turn the page for details on what Newsome and the BLM have planned.