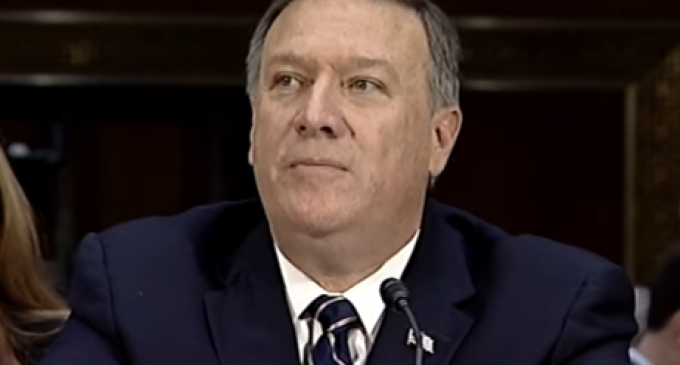 Confirmation hearings for Donald Trump's cabinet began this week, and they're already bringing the drama.
Earlier in the week, the Democrats began their attacks on Trump's cabinet. For the first time in history, a senator testified against a fellow senator's confirmation to a cabinet position. The offender, New Jersey Senator Cory Booker, said he broke from tradition because voting for Alabama Senator Jeff Sessions was against his "conscience" as a black man.
Now the drama is extending to the confirmation of Mike Pompeo, the man tapped by Trump to lead the CIA. But unlike the controversy surrounding Sessions, the turmoil during Pompeo's hearing was far less expected — and potentially more concerning.
The trouble began as the Senate Intelligence Committee began remarks regarding the alleged Russian hacks and interference in the election — but the hearing didn't get very far. Suddenly, the confirmation was halted by an unexplained and unexpected event.
See what happened on the next page: