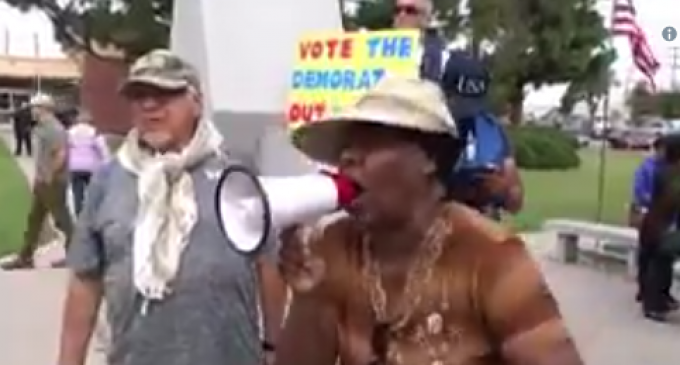 It was only a matter of time before Maxine Waters got confronted by a Donald Trump supporter. Now, it's finally happened — by a fellow black woman — and she got absolutely destroyed.
Waters may represent a far-left district in the uber-liberal Los Angeles, but she's not totally safe from Republicans. In her last election, about 25% of the votes in the CA-46 district went to her Republican opponent, Omar Navarro. In California, a Republican on the ballot isn't even guaranteed. Many far-left districts end up with two Democrats on the ballot, but not Waters'. She's apparently crazy enough that voters — albeit not a majority of them — have run to the other side.
But that Republican minority is definitely turning up the heat. In response, Waters is literally ducking for cover.
Watch Waters get confronted by a Trump supporters in the video on the next page: