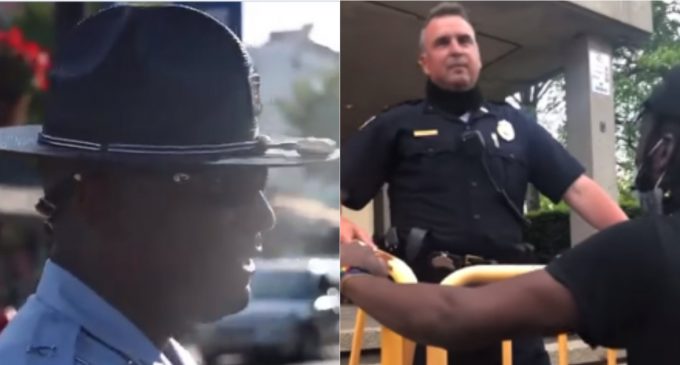 Georgia State Trooper O'Neal Saddler has lit up social media after refusing to kneel during a Black Lives Matter protest in Hartwell, Georgia on Sunday, telling protesters that he only kneels for God. Saddler was reportedly asked to kneel while a bystander filmed the interaction.
"If I didn't have any respect, I wouldn't [be here]," Saddler said to a female protester. "I was supposed to be out of town this weekend with my wife. I took off today, this weekend, but I'm out here to make sure y'all are safe."
"Don't go there with respect, OK? I have much respect, but I only kneel for one person," Saddler continued.
"And that's God," Saddler affirmed.
The Trooper's remarks proved refreshing in the wake of Democrat lawmakers taking a knee while draped in African garb during nationwide protests over the death of George Floyd.
Turn the page for video.