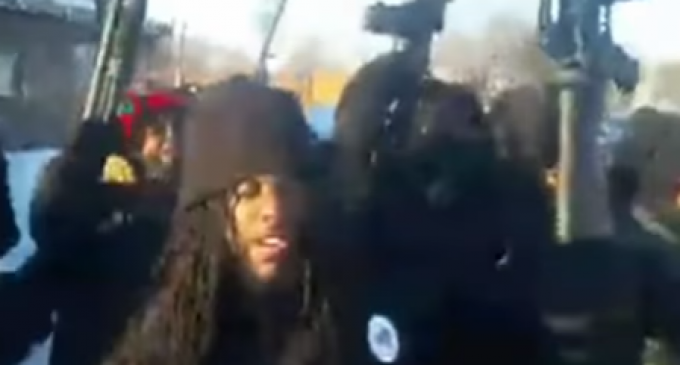 This week, the head of the New Black Panther Party has declared war on white America — and he claims that they're ready to kill in order to advance their pro-black agenda.
While these activists — if you can all them that — deserve much condemnation for their despicable words and actions, they're not the only ones to blame. The mainstream media has almost entirely failed to report on and disavow the actions of these racist black activists.
By failing to cover the wave of violent anti-Trump, anti-white sentiments that these organizations push, they've normalized racism and have turned a blind eye to violence.
Continue on to the next page to see the videos the mainstream media don't want you to see: