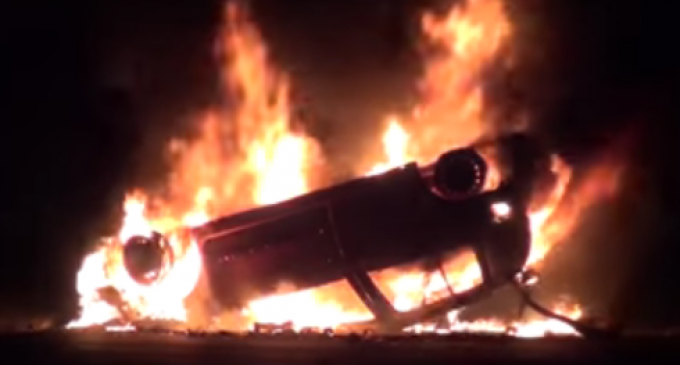 Black Lives Matter protesters aren't just causing chaos in America. Now, they've gone worldwide.
The anti-police organization may have become infamous in the states for the damage, destruction, and murders that their supports have caused, but they've recently been making headlines around the world, as well. The latest Black Lives Matter incident comes from a town in France, which was set aflame after a protest turned violent.
The multi-day protest broke out after a Malian man died after being detained by the police. It follows in the footsteps of similar incidents in America surrounding Sandra Bland and Freddie Gray, both of which sparked protests despite the lack of evidence suggesting police misconduct.
Still, these facts never seem to matter to the supporters of Black Lives Matter. It seems any incident is merely an excuse to create more chaos and light things on fire.
See the report detailing the violence and destruction on the next page: