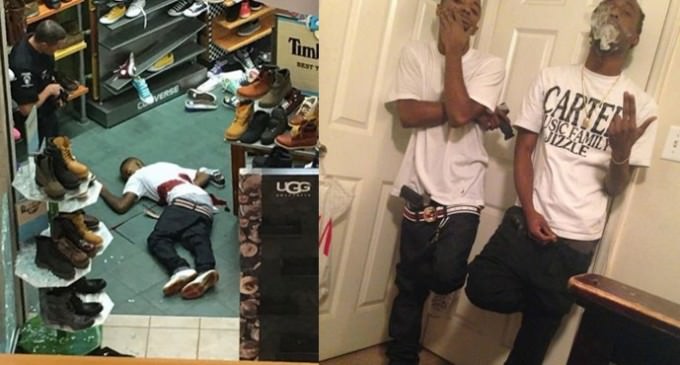 A Black Lives Matter supporter who once tweeted "Black is BACK White is WACK Wack A Cracker #2015" was shot and killed at North Lake Mall in Charlotte, North Carolina.
It allegedly happened during a dispute over a pair of Timberland boots. As it turns out, Daquan Westbrook, a wanna be rapper by the name of Donkey Cartel, frequently uploaded music and videos to YouTube that glorify violence. While the media has yet to release any details regarding the skin color of the shooter – or really any details about the incident at all – it's a safe bet that the shooter was not white.
Charlotte-Mecklenburg police said at least one person was shot during an altercation and was pronounced dead at the scene. At this time, it is unclear who fired the shot. Witnesses say the shooting occurred in Journey's, a shoe store on the lower level of the mall near Dick's Sporting Goods. The mall was immediately put into lockdown.
Read what witnesses said on the next page.