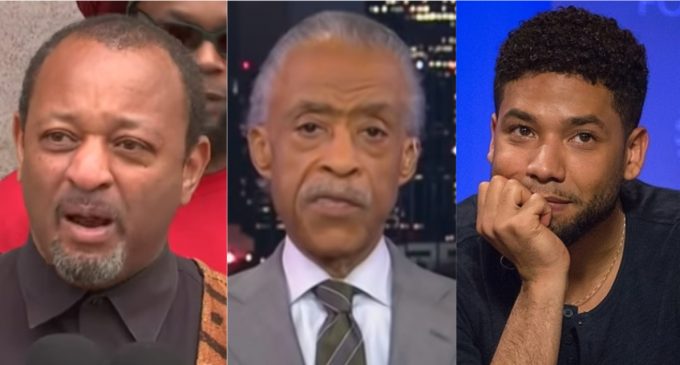 Black civil rights activist Najee Ali held a press conference on Sunday calling for the arrest of Empire star Jussie Smollett for allegedly lying about being the victim of a hate crime. During the conference, Ali said that Smollett not only put lives at risk but he could have started a race war.
In January, Smollett claimed that he was assaulted by two men in a racist and homophobic attack. On Saturday, Chicago police said that they had reason to believe the attack was faked. CNN reporter Shimon Prokupecz reported that authorities now believe that Smollett actually paid the two men to fake the attack.
Law enforcement sources reportedly told TMZ that a grand jury will hear the Jussie Smollett case early next week. Police say that the two men who were arrested and released are being kept under a watchful eye by authorities so nobody, especially Jussie, can contact them.
Continue to the next page.