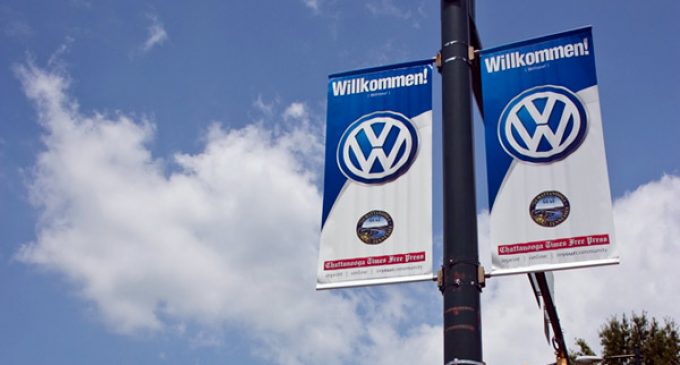 On Friday the United Auto Workers Union was dealt a severe blow in their attempts to organize labor at Southern auto factories. Workers at a Tennessee Volkswagen factory surprised labor experts with a 712-626 vote against organizing with the UAW, despite cooperation  from Volkswagen, which endorsed the vote, allowing the union to pitch to workers right in the Chattanooga factory.
The UAW for decades has tried without success to organize a foreign-owned plant in a region that's wary of organized labor. The loss now makes it even harder for the union to recruit members at another Southern factory.

"If they can't win this one, what can they win?" asked Art Schwartz, a former General Motors labor negotiator who now is a consultant in Ann Arbor, Mich.

UAW President Bob King, in a 2011 speech to workers, said the union has no long-term future if it can't organize the Southern plants.
King acknowledged Volkswagen's cooperation in letting the UAW have access to the employees.
Source: TheBlaze
Photo: The Pug Father