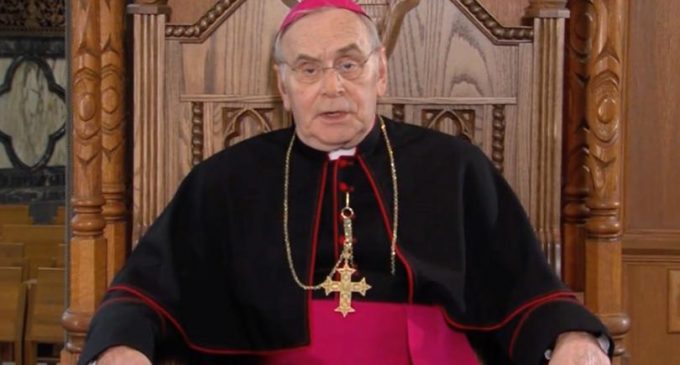 The bishop who runs the diocese overseeing Covington Catholic High School apologized for the allowing himself to be 'bullied and pressured' into immediately condemning the action of Covington students.
The students were demonized on social media and in the media with false accusations of taunting and abusing a Native American protester near the steps of the Lincoln Memorial. The story turned out to be a complete ruse and the polar opposite of what actually occurred, it was the students who were being harassed and abused as an unedited video helped make clear.
"Within hours we were being pressured from all sides to make a statement regarding a video clip which purportedly showed students from Covington Catholic High School being disrespectful to Native American Elder Nathan Phillips," Bishop Roger J. Foys wrote in a letter.
Continue to the next page for the full letter.