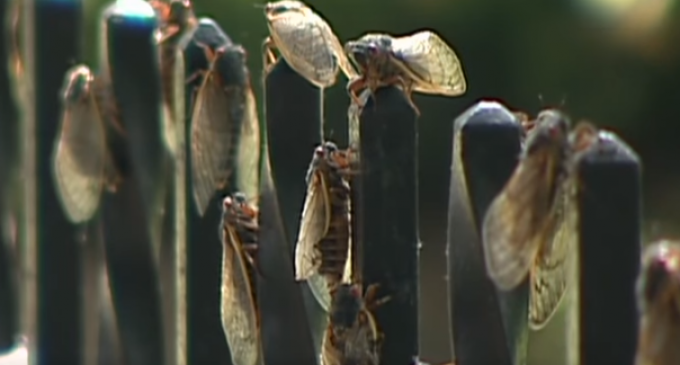 Coming to the East Coast, Cicada Song will be emitting up to 120 decibels of sound, loud enough to result in permanent hearing loss in humans.  This is not the newest rock invasion to hit Ohio, Pennsylvania, Virginia, West Virginia, Maryland and Long Island, NY but rather a cyclical event that occurs every 17-year years, an onslaught of billions of cicadas, ready to come out of the ground in May.
Not since 1999 has this occurred, where the insects come out of the soil, mate and then lay eggs in the trees before they die.  The young cicadas then return underground after their birth and once again return with immense noise 17 years later, to repeat the circle of life.
The male cicadas are responsible for the ear piercing noise, a ploy to attract female members of the species.  The decibel level is louder than a rock concert, just shy of the level where pain begins.
Check out the video on the next page.