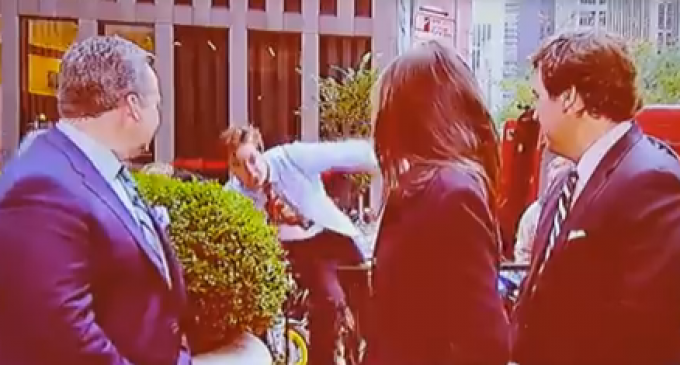 The cat's out of the bag . . . or is it dog? During a segment this week on Fox and Friends, that was centered around people walking their dogs on the red carpet, a young man popped up in the background and slowly unbuttoned his shirt, beneath it he was wearing another t-shirt with Bill Clinton's face on it, that was captioned "Rapist." He started yelling it before being removed by security. None of the hosts of the show disagreed with him.
Another man, when interviewed during a recent live MSNBC event echoed a similar sentiment when asked about why he supports Donald Trump. Obviously not expecting to hear that Bill Clinton is a racist, the interviewer seemed slightly awkward afterwards.
The incidents of people popping up on live TV and even at speeches given by Slick Willie himself, is skyrocketing.
Take a look at the videos on the next page, and enjoy: