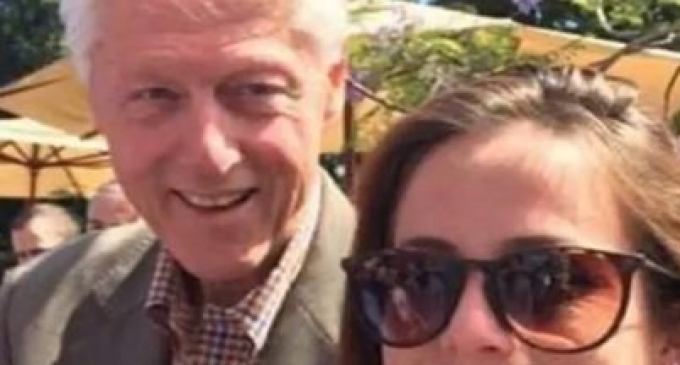 Former President Bill Clinton has an uncanny knack for being photographed with people caught up in questionable circumstances. Back in 2014, he was seen schmoozing with Nevada hookers at a Los Angeles fundraising event.
Although the circumstances could have been innocent, one would think by now he should think more carefully about whom he sides up to for a photo. He can't seem to resist being seen with attractive women.
In the latest episode, an accused high-priced college hooker in Miami posted a picture on her Facebook page of Clinton smiling broadly next to her.
Learn about the recent arrest that brought the photo to light and the sordid world of prostitution found on some American campuses on the next page.