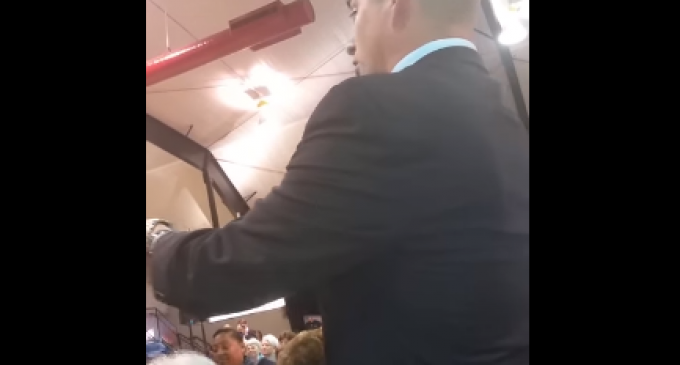 The Democrats' unmitigated hatred for our armed forces was on full display in a disgusting exchange between a veteran and Bill Clinton.
With Bernie Sanders slowly but steadily chomping away at Hillary's lead, Bill took to the campaign trail to rally the troops between his wife. He made a stop in South Carolina before the state primary, although given the deferential treatment accorded to him by liberals, he was almost certainly taken aback by the reception he got there.
At one point during the Q&A session after his talk, a former Marine Drill Sergeant rose from the audience to ask a question. He went on to give some context to his question by describing his service in Iraq and his relationship with the men he served with. Clearly irritated, Clinton pressed the vet to get to his question. But when he finally heard the Marine's question, he probably wished he hadn't been so quick to do so.
Watch video of the heated exchange on the next page: