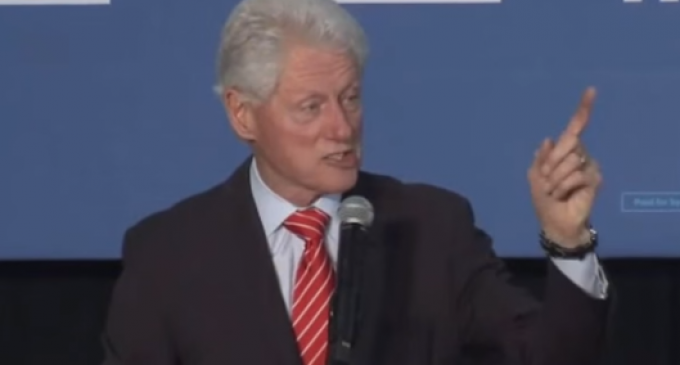 After years of capitalizing on Bill Clinton's polarizing legacy, the Democratic establishment is finally reaping the whirlwind from his policies as Hillary makes a grab for the White House.
Stumping on his wife's behalf, Bill was trying to sweet-talk attendees into turning out for her in November when angry protestors interrupted him. The protestors represented none other than Black Lives Matter, the controversial activist group that claims it supports civil rights but detractors say opposes police.
Unlike most of the jubilant Hillary supporters at the rally, the protestors remembered Bill's attempt to reinvent himself as a "tough-on-crime" president, something that led to him supporting and signing into law the 1994 crime bill, which many blame for the massive increase in the country's prison population within the past 20 years.
The protestors also slammed the former president for signing welfare reform, which they alleged actually increased poverty. While someone like Bernie Sanders might have let such protestors speak their piece, Bill Clinton simply wasn't having it.
Watch Clinton's response to the Black Lives Matter protestors on the next page: