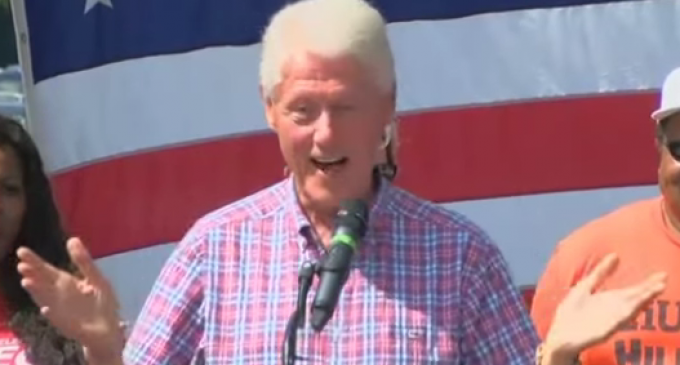 "Steal from the rich and give to the poor." Most people associate the phrase with Robin Hood, but Bill Clinton thinks it describes himself and the Clinton Foundation, too.
One of the former president's greatest strengths used to be his political savvy. It may have gotten him to the White House, but Mr. Clinton's actions during the past eight years haven't managed to grant his wife the same fate. If anything, Bill's frequent gaffes have gotten in her way.
This development is the latest of Clinton's regular snafus. By comparing himself and his foundation to Robin Hood, Clinton proves that he is either unfamiliar with the story, or is suggesting that his foundation is a fraud.
Considering he acknowledged the fact that Robin Hood was technically a criminal, the latter seems more likely. It's not exactly the story Hillary Clinton needs considering she's under near-constant investigation for criminal activity.
See Clinton make the harebrained analogy on the next page: