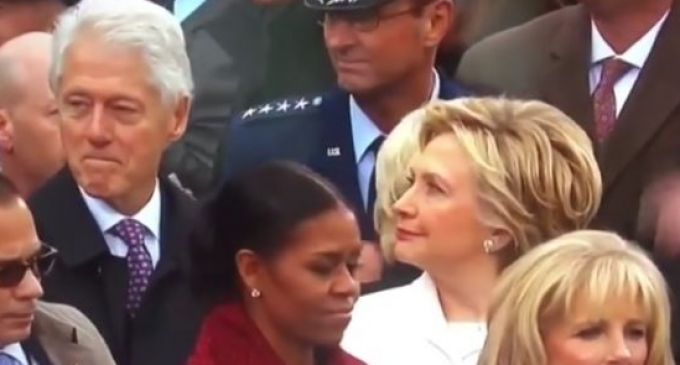 After a long and bitter campaign, Hillary Clinton's attendance at Donald Trump's inauguration was guaranteed to be awkward. It was — but not for the reason many expected. It seems nothing much has changed in the Clinton family. Hillary is still not president and Bill Clinton still likes his women.
Despite the hard-fought battle between the Clintons and Trump, all seemed to be forgiven before the inauguration ceremonies began. The Clintons accepted the invite from their formal rival and Trump admitted that he was "very honored" that they decided to attend.
The awkwardness began after the ceremony got underway. While Hillary was no doubt pondering how she ended up an audience member at this year's inauguration, Bill seemed distracted by something else entirely. Allegedly, it was a Ivanka Trump. Knowing Bill, it probably was.
Watch Bill get caught in the act on the video on the next page: