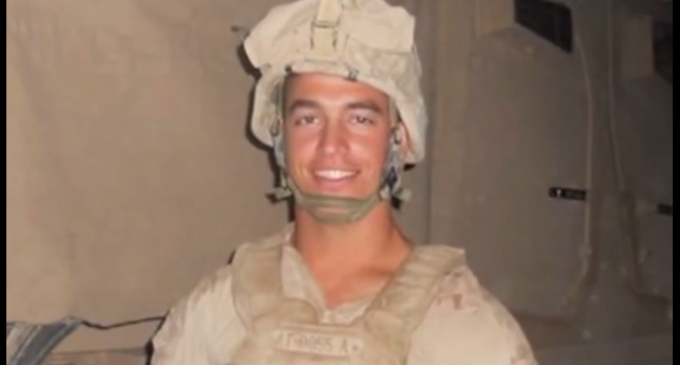 Biker John Harrington of Shield Tactical from Shiner, Texas has been riding across America to rally other bikers into the 'Wake The Giant Ride' cause to free Marine Sergeant Andrew Tahmooressi – who still sits in a Mexican jail for making a wrong turn at the border – and has been abandoned by Obama and this government.
A rally, "Demand the Release of Marine Sergeant Andrew Tahmooressi" is set for this Friday, July 4th in San Diego.
The ride is dubbed 'Wake The Giant' as it is a call to patriots to rise to free one of their own and is a model display of what makes America great.
If you are near San Diego this July 4th you can attend this event regardless if you are a biker or not. If you are a biker, you can join this Red, White and Blue movement to go get our Marine and bring him home.
More Videos From Western Journalism