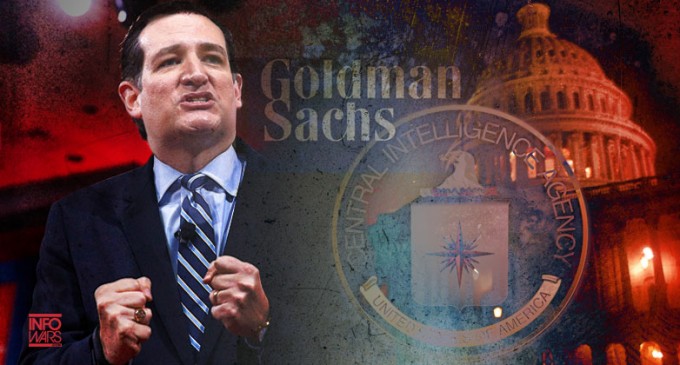 One of the most unlikely stories of the 2016 GOP Primary has got to be Ted Cruz's journey from ultimate D.C. outsider to establishment favorite.
While Cruz entered the race with zero endorsements from fellow senators and few friends from up on the Hill, today establishmentarians like South Carolina Senator Lyndsey Graham and former Florida governor Jeb Bush have been crisscrossing the country supporting the Texas Senator.
None of this would have happened, of course, if it weren't for Donald Trump. He's the common enemy of the Washington D.C. Republican class, and everyone is chipping in to take down the man that has swept the nation's GOP voters off their feet.
Count Wall St. in as one of the contributors to the cause. Now, Ted is pulling in money from the biggest banks in a bid to stop The Donald from becoming the nominee.
To see how much money Cruz is raking in from Wall St, continue reading on the next page: