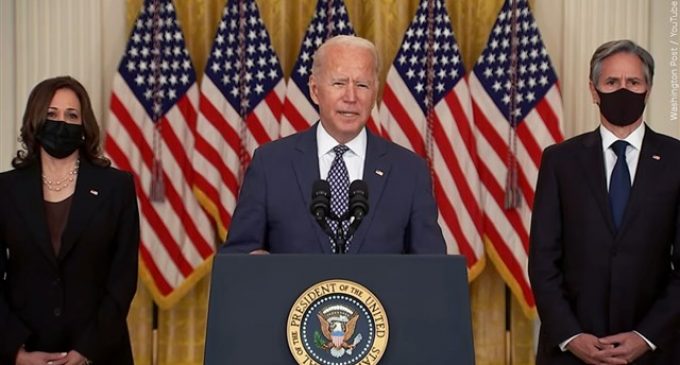 According to Rasmussen Reports that came out on Friday, 51% of all Americans think that Joe Biden is not only incompetent but that "others are making decisions for him."
It's no wonder. Americans have learned that Biden had months and months to plan an orderly drawdown of people and weaponry, yet here we are with a catastrophe that has left thousands of Americans and billions of weaponry behind enemy lines. Add to that the economy, handling of COVID, the southern border crisis and all the endless blithering and you have a Democrat President that many in the Leftist media are even calling out.
And Kamala Harris fares even worse. When Rasmussen Reports polled with the question "How Qualified is Kamala Harris to assume the responsibilities of the presidency?" a majority of 55 percent said "not very".
It's hard to say who would be the greater disaster.
Turn the page.